Can I File for Bankruptcy More Than Once?
June 1, 2023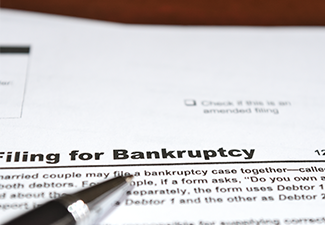 Filing for bankruptcy can be a challenging and difficult process. However, in some situations, it's a debtor's only viable option. In this article, we will delve into the fundamentals of filing for bankruptcy multiple times. If you've ever found yourself pondering the question, "What is the waiting period between bankruptcies?" then keep reading.
Whether you're considering Chapter 7 or Chapter 13 bankruptcy, we'll provide you with essential insights and guidelines. Additionally, we'll discuss the pivotal moments when seeking the advice of a knowledgeable bankruptcy attorney becomes essential.
When you're ready to speak with a lawyer, contact our team at Schwartz, Hanna, Olsen, & Tause, P.C. We're proud to serve people throughout Middlesex County, New Jersey, and the surrounding communities.
Filing for Bankruptcy More than Once: Is It Possible?
If you're considering filing for bankruptcy for a second time, either personally or for a business, you'll be glad to hear that filing for bankruptcy more than once is legal under federal law. However, you should know that your options may be limited depending on what chapter you filed for previously, along with how long ago you last filed.
Refiling Under the Same Chapter
Filing multiple bankruptcies under the same chapter is typically fine, provided the debtor isn't being "abusive" by the courts. Put simply, the courts aim to prevent debtors from exploiting the bankruptcy system. If they suspect a debtor is filing for bankruptcy with the intention of evading their creditors, the courts likely won't grant them protection. One common example of such behavior is utilizing bankruptcy to avoid a foreclosure proceeding.
Refiling Under a Different Chapter
Generally, filing under different bankruptcy chapters is completely legal for a debtor. However, there's one situation that many courts typically frown upon. This is known as a "Chapter 20 Bankruptcy."
It's possible you haven't come across this term before. That's because "Chapter 20 Bankruptcy" is not an officially recognized concept or process under the United States Bankruptcy Code. It is a colloquial term used to describe a strategy where a debtor files for Chapter 7 bankruptcy and then files for Chapter 13 bankruptcy to establish a repayment plan for their remaining non-dischargeable debt.
While this may be a feasible strategy for some cases, it's often considered unlawful. No matter what, it's essential to consult a qualified bankruptcy attorney who can provide accurate and up-to-date information based on your individual situation and local laws.
How Long Do You Need to Wait Between Bankruptcies?
The number of times an entity can file for bankruptcy is subject to certain limitations. These limitations are influenced by various factors. Here are some key points to consider:
Judge's Order
In certain cases, a judge may impose restrictions on the number of times a debtor can file for bankruptcy. This is particularly true when a debtor attempts to exploit the system or deceive their creditors.
Discharge Limitations
When a court grants bankruptcy protection to a debtor, it also sets specific guidelines for when the debtor can discharge additional debts in the future. This means that while you can file for bankruptcy as frequently as needed, the court will only grant a discharge once a certain amount of time has passed. Here is a general overview of the limitations:
Filing for Chapter 13 after filing for Chapter 7: Four years

Filing for Chapter 7 after filing for Chapter 7: Eight years

Filing for Chapter 7 after filing for Chapter 13: Six years.

Filing for Chapter 13 after filing for Chapter 13: Two years, but this is typically granted under exceptional circumstances.
Please note that these limitations may vary depending on the contexts of each case and jurisdiction. It is always recommended to consult with a bankruptcy attorney to obtain accurate information tailored to your individual situation.
If you have any questions or concerns regarding your specific situation, a bankruptcy attorney is your best resource.
Understand Your Bankruptcy Rights
Debt can be devastating, but it doesn't have to be. If you're looking for a fresh start, we can help. If you're located in the New Jersey areas of Somerset, Morris, Passaic, Essex, and Bergen Counties, or anywhere else in the state, contact us at Schwartz, Hanna, Olsen, & Taus, PC. Our team can help you understand your bankruptcy options and seek a brighter financial future.