Debt Collection Attorneys in Middlesex County, New Jersey
Time-Honored Results With Cutting Edge Strategies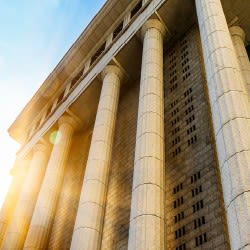 The Firm's Creditors' Rights department is regarded as one of the most successful in the State of New Jersey, handling thousands of cases each year in New Jersey and New York. Their recovery rates are unsurpassed. Their collection practice is attorney driven which means that each collection matter receives regular review by the skilled attorneys.
Protecting Your Rights as a Business Owner
If you own a business and are owed money from another party, contact their office in Metuchen, New Jersey today to schedule a free consultation. As skilled creditors' rights and debt collection attorneys, they offer a wide range of services for their clients.
The Firm aggressively litigates debt collection on behalf of:
Lending institutions

Atlantic City Casinos

Hospitals

Small and large businesses

Professionals

Medical Providers

Individuals
Landlords
Dedicated to Helping You Reach a Positive Result
Our Firm utilizes state-of-the-art methods to discover hidden assets or property that might have been fraudulently transferred. You put so much effort into your business and will do everything you can to make it succeed. Like you, the attorneys at Schwartz, Hanna, Olsen, & Taus, P.C. are committed to making a positive impact on the lives of their clients and their businesses.
They also litigate cases on behalf of creditors in the bankruptcy courts to best protect their clients if a debtor files for bankruptcy. Just because someone you do business with filed for bankruptcy doesn't mean you deserve to lose the money they owed you. They'll be there to make sure your rights are protected and the longevity of your business is safeguarded.
Debt Collection Attorneys in Metuchen, New Jersey
Don't tackle this challenge alone, the attorneys at Schwartz, Hanna, Olsen, & Taus, P.C. will be there for you every step of the way until a just solution can be achieved. Reach out to their office in Metuchen, Hamilton Township, or Somerville, New Jersey today to schedule a free consultation.