Finding Hidden Income and Assets
March 3, 2022
Divorces are difficult for a variety of reasons. Research has shown that one of the major contributing factors to divorces is arguments about finances. Most divorcing couples are honest about their assets and income when disclosing financial information to each other upon divorce. However, there are also many individuals who choose to hide income or assets in an attempt to avoid sharing them with their soon-to-be-ex-spouse.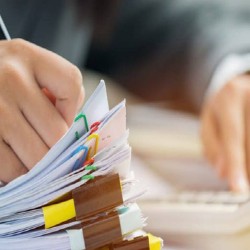 At Schwartz, Hanna, Olsen, and Taus, P.C., we are committed to providing comprehensive guidance in the legal matters of divorce and property division. Our attorneys will conduct a comprehensive review and investigation of any joint tax returns, financial accounts, businesses, and personal transactions. We will work to uncover hidden assets and income and help protect what rightfully belongs to you. Our team has more than 80 years of combined experience representing individuals and families in legal matters, including divorce.
If you live in Middlesex County, New Jersey, the areas of Somerset, Morris, Passaic, Essex, and Bergen Counties, or anywhere else in the state, contact us to schedule a free consultation.
Division of Assets in New Jersey
When it comes to dividing assets in New Jersey, it's important to understand how the system is structured. By law, New Jersey is an "equitable distribution" state, meaning that in a divorce, assets will be split in a manner that is fair. Equitable doesn't always mean "equal" in this case. The courts use their discretion to determine what is the fairest to both parties. They will base this on many factors, including:
The duration of the marriage

Age and health of the married couple

The marital standard of living

The economic circumstances of the couple

Any other relevant factors as determined by the court
Commonly Hidden Assets and Income
Often, one party attempts to hide or shield assets from the divorce court in order to retain the full value of the asset for themselves. As experienced family law attorneys, our team has seen it all, in one form or another.
In most instances, assets are hidden in the following manner:
Moving assets to a separate bank account

"Gifting" a family or friend with money or assets to be returned after the divorce

Overpaying taxes in order to receive a refund the following year

Requesting that an employer postpone promotions or increases in salary

Waiting to claim a sale to delay commission payment
Uncovering the Truth
During a divorce, both spouses are required under New Jersey law, to disclose financial information including income, properties (personal and business), valuables, bank accounts, investments, retirement accounts, and any other assets they may have. They will also have to report any debts such as loans, credit cards, and mortgages.
Communicate With Your Attorney
First and foremost, you will need to be honest with our attorneys regarding your assets. There are harsh penalties for failing to disclose your assets in a divorce proceeding, including heavy fines or even jail time if perjury is committed.
Only Look in Areas You Have Legal Access to
Being victimized by a former spouse hiding assets or filing dishonest financial disclosures usually requires outside help. Someone with professional skills, such as a forensic accountant or family law attorney, should comb through the financial records through legal means and identify obscure inconsistencies. If you don't discover the concealment or inaccuracies until after the divorce is finalized, you might be able to have the case reopened.
What to Look For
You will want to ask for the following documents during the discovery period to determine whether your spouse is hiding assets:
Tax returns

Copies of bank account statements (including savings and checking accounts)

Loan documents

Receipts for expensive purchases

Title records/deeds

Stock certificates

Investment income documents

Retirement accounts

W-2 documents or documents that prove income from wages

Profit and loss reports from a business

Royalties

Estate and trust documents
Discovery
Like any court case, a divorce will enter into the "discovery" phase or the formal process of exchanging information and documents between the two parties. It is through this process that hidden assets can be uncovered if you know where to look and the right questions to ask. Through interrogatories, requests for production of documents, and depositions, a clear picture will emerge for a more fair negotiation that will allow each side to understand the evidence the other side will present if the case goes to trial.
Work With an Experienced Middlesex County Family Law Attorney
If you are considering a divorce and need the advice of an experienced Middlesex County, New Jersey family law attorney, contact Schwartz, Hanna, Olsen, & Taus, P.C. We proudly represent clients in Middlesex County, New Jersey, as well as the areas of Somerset, Morris, Passaic, Essex, and Bergen Counties. Wherever we are needed, we are dedicated to helping our clients and their families make well-informed decisions about their futures.