Understanding the Rights and Limitations of Creditors
July 18, 2022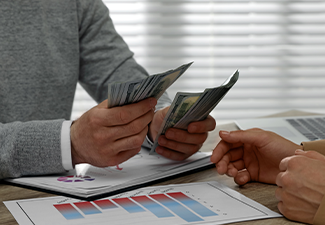 When someone fails to pay their debts, creditors and debt collectors can initiate debt collection actions to collect on the debts that person owes them. Unfortunately, it is not uncommon for debtors to deal with creditor harassment, repeated phone calls, threats, and even abusive debt collection practices.
When you are dealing with creditors, it is essential to understand the things creditors can and cannot do. A skilled bankruptcy attorney can explain the rights and limitations of creditors and advise you on the debt relief options in your particular case.
If you want to stop creditor harassment and get your life under control, our bankruptcy attorneys at Schwartz, Hanna, Olsen, & Taus, P.C. are here to help. From our office in Middlesex County, New Jersey, we help people who struggle with debt to file for bankruptcy relief throughout the state of New Jersey.
Consumer Rights Laws
There are several laws that protect the rights of consumers (debtors) and limit the actions of debt collectors and creditors:
Fair Debt Collection Practices Act. FDCPA, which stands for Fair Debt Collection Practices Act, prohibits debt collectors from engaging in deceptive, abusive, or otherwise unfair practices when collecting debts.

Fair Credit Reporting Act. FCRA regulates the collection and use of consumers' information by debt collection agencies. The law sets restrictions on creditors and credit reporting agencies, protecting consumers from the misuse and misreporting of their credit information.
These two federal laws are the main consumer rights laws throughout the United States, including New Jersey. However, New Jersey provides additional protections to consumers who deal with creditors and debt collection agencies. Contact a local bankruptcy attorney with a comprehensive understanding of the state law who can help you explore your debt relief options.
Collecting Debt
While creditors have a right to initiate collection actions to try to get the money from a debtor, there are certain things creditors must avoid when collecting the debt. Some of the actions prohibited by the FDCPA are as follows:
Creditors cannot call you before 8:00 am, after 9:00 pm, and at times that are inconvenient to you unless they have your permission to call at those times;

Creditors cannot make multiple phone calls within a short period of time with the intent to harass you;

Creditors are not allowed to make threats or use scare tactics (e.g., saying that the debtor will go to jail if they do not pay);

Creditors are prohibited from contacting your employer to discuss your debts;

Creditors cannot use profane, obscene, or abusive language;

Creditors are prohibited from threatening to cause you, your loved ones, or your property harm; and

Creditors cannot discuss your debts with others unless they have your permission to do so.
This is not the complete list of actions creditors cannot take when collecting debts. It is also vital to understand the rights of creditors, which include but are not limited to:
The right to sue a debtor. Creditors have a right to initiate legal proceedings against a debtor. However, most creditors usually view filing a lawsuit as their last resort.

The right to place a lien. Creditors can place a lien on the property owned by a debtor to recoup the monetary losses incurred as a result of the debtor's failure to pay the debt. Creditors can also garnish a debtor's wages when they obtain a judgment against the debtor.
How Does a Bankruptcy Filing Affect
Creditors' Rights?
There are many reasons debtors consider filing for bankruptcy when dealing with the burden of overwhelming debt. The automatic stay is one of them. When a debtor files for bankruptcy, an automatic stay will go into effect. As a result, creditors will be prohibited from collecting debts, calling the debtors, sending letters, filing lawsuits, and engaging in other practices.
Unfortunately, not all creditors comply with the terms of an automatic stay. When a creditor violates the automatic stay, they will be reminded to stop their collection activities. If the creditor continues their collection efforts in violation of the automatic stay, they can face sanctions.
Get Skilled Legal Guidance Today
At Schwartz, Hanna, Olsen, & Taus, P.C., our bankruptcy attorneys help debtors understand the rights and limitations of creditors. When you work with us to file for bankruptcy, you can rely on our attorneys to protect you from creditor harassment and help you find a path forward. Reach out to our office in Middlesex County, New Jersey, if you are in Essex, Somerset, Passaic, Bergen, Morris, or anywhere else in the state.