When Is Filing Bankruptcy a Good Option?
Feb. 3, 2023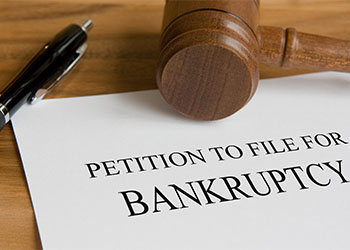 For anyone who has faced money problems at some point in their life, you know how stressful and overwhelming it can feel. It can often be hard to know the right steps to take to pay off creditors, consolidate your debt, or take the major step of filing for bankruptcy. If you've decided to file bankruptcy or if you'd like to know more about your options, working with an experienced bankruptcy attorney can help. If you're located in the New Jersey areas of Somerset, Morris, Passaic, Essex, and Bergen Counties, or anywhere else in the state, contact us at Schwartz, Hanna, Olsen, & Taus, P.C. to get started.
Assess Your Current Financial Situation
The trickiest question to answer during times of economic hardship is, "When should I consider filing for bankruptcy?" The truth is, there's no simple answer since everyone's situation will be unique. However, there are few considerations you should take into account.
First, you need to get organized by recording all your financial details, including the money coming in (your income) each month vs. what you owe each month. Next, you'll want to assess your overall amount of debt and separate it into categories of debt that's dischargeable vs. debt that's non-dischargeable. Bankruptcy doesn't wipe out all debt, and things like student loans, unpaid taxes, and child support will still be owed after filing.
Lastly, you need to think about how much this debt is affecting your life. If creditors are calling you every day and threatening further actions like wage garnishments, it's probably time to meet with an attorney to talk about your options for financial relief.
Understand Your Bankruptcy Options
There are two main options for individual filers: Chapter 7 bankruptcy and Chapter 13 bankruptcy. Chapter 7 is also referred to as "liquidation" bankruptcy because it requires the filer to liquidate their assets to pay off creditors.
To qualify for Chapter 7, your gross monthly income must be less than the median income for a family of your size in New Jersey. If you do qualify, you'll be able to discharge debt like credit cards, medical bills, some personal loans, or payday loans. However, before this happens, a judge will order you to liquidate any non-essential assets and use these funds to pay off your creditors. Although, it should be noted that the vast majority of Chapter 7 filers will not have to liquidate assets.
The other option is Chapter 13, which is ideal for those who are over the income threshold for Chapter 7 and those who want to protect their assets. With a Chapter 13 filing, you don't have to sell your assets, and debts aren't actually discharged. Rather, you'll set up a repayment plan with your creditors for a set period of time, typically three to five years. If you adhere to the terms, then at the end of this time, any remaining eligible debt will be discharged.
Know Which Debts Won't Be Forgiven
Whether you file Chapter 7 or 13, there will be some debts that won't be forgiven, and you'll have to devise an alternative plan to deal with these creditors. For example, any past-due or unpaid child support, alimony, most taxes, and student loans are considered ineligible for discharge.
Consider Your Assets That Could Be Affected
When you file a liquidation bankruptcy, you're required to sell any non-essential assets to pay off debt, but this will look different for everyone. In some cases, it could mean you have to sell your home if you have too much equity in it. Other people may have to sell their car (even if they use it for work) if it's too valuable. For others, liquidation may mean having to cash out your pension fund. The best way to assess your risk of losing assets is to meet with a qualified bankruptcy lawyer.
Speak With an Experienced Attorney
If you're in the Middlesex County, New Jersey, area and want to know whether filing for bankruptcy is a good option for you, call us at Schwartz, Hanna, Olsen, & Taus, P.C.