Preparing for Bankruptcy
Oct. 26, 2022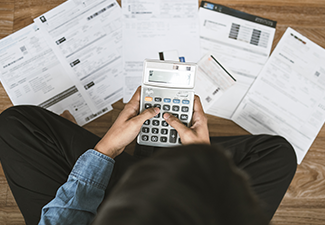 When overwhelmed with debts or going through financial distress, filing for bankruptcy is among the promising solutions to remedy your financial condition and achieve debt relief. However, there are many collective popular notions surrounding the bankruptcy process. Getting knowledgeable guidance from an experienced New Jersey bankruptcy attorney is paramount when preparing for bankruptcy to make your case feel more manageable.
Our attorneys at Schwartz, Hanna, Olsen, & Taus, P.C. are committed to offering detailed legal guidance and advocacy to individuals and families in bankruptcy-related matters. As your legal counsel, we can enlighten you about your available bankruptcy options and what to do or avoid when preparing for bankruptcy. In addition, our trusted legal team will walk you through the bankruptcy process from start to finish and help you navigate intelligent decisions.
If you're located in the New Jersey areas of Middlesex County, Morris County, Passaic County, Bergen County, Essex County, Somerset County, or anywhere else in the state, contact us today for a simple consultation.
What to Do to Prepare for Bankruptcy Filing
If you have decided to file for bankruptcy, you must first understand what to do before filing. Here are some important things to do when preparing for bankruptcy:
File Necessary Tax Returns
Generally, the bankruptcy court requires you to provide copies of your tax returns for the past four years to the bankruptcy trustee. Therefore, to avoid unnecessary delays in your case, ensure that you're up to date with your tax returns before filing for bankruptcy.
Pay Off Necessary Bills
However, owing essential living expenses and bills can present different challenges in your bankruptcy filing. Hence, make sure you have paid all necessary bills, such as car payments, mortgage, electricity and utility bills, before filing.
Document Debt Information Accurately
Accountability and accuracy are very crucial in every bankruptcy case. When considering bankruptcy, you must be accurate and transparent about your finances, assets, and debts. Thus, ensure that you have accurate information about your debts before filing.
Stop All Automatic Payments
With your financial situation in a critical state, this may be a good time to do away with unnecessary automatic payments. Cancel all automatic payments and monthly subscriptions to your credit cards, bank account, and post-dated checks. This will help you save as much money as possible for your basic needs.
Complete Your Credit Counseling Course
Lastly, getting your bankruptcy case approved requires taking a debtor education course and credit counseling course from an approved agency. You can take these courses over the phone or online when preparing for bankruptcy.
What Not to Do Prior to Filing
Here are some vital things to avoid before you file your bankruptcy petition:
Don't Pay Dischargeable Debts
Certain debts such as personal loans, medical bills, credit card debt, and other unsecured debts are dischargeable (can be eliminated) in a bankruptcy case. Hence, you don't have to pay these debts.
Don't Use Retirement Account to Pay Debts
In addition, most retirement savings and assets are protected in a bankruptcy case. Hence, do not pay off your debts using your nest egg.
Don't Wait Until Creditor Has Won a Judgment
However, do not delay your bankruptcy filing while waiting for the creditor to win a court judgment. You need to act quickly so that the court doesn't issue a money judgment in the creditor's favor.
Don't Move Assets
Before filing for bankruptcy, do not sell, hide, move, or transfer assets to family members or friends for safekeeping. Doing this may affect your look-back period or put your bankruptcy discharge at risk.
Don't Acquire New Debt
Also, avoid acquiring new debts within 70 to 90 days prior to your bankruptcy filing. However, if you must, ensure that the new loan is for basic needs or life's essentials.
Don't Selectively Pay Off Some Loans
Finally, do not pay off your debts and loans selectively. If the trustee or bankruptcy court suspects selective debt payments, the recipients may be forced to return the money. Hence, you must treat friends or relatives the same as every other creditor.
Every bankruptcy case is unique. Therefore, ensure that you receive detailed legal guidance and advocacy from an experienced bankruptcy attorney before filing your bankruptcy petition.
How Legal Counsel Can Help
Filing for bankruptcy in New Jersey often involves several complexities. However, knowing your bankruptcy options, the eligibility requirements, as well as what to do – or not do – prior to filing can make it easier to navigate your bankruptcy case. An experienced bankruptcy attorney can explore your available options and determine the best course of action.
With more than 80 years of combined experience, our attorneys have the diligence and knowledge to advise and guide clients through the complexities of bankruptcy. As your legal counsel, we will assess your unique financial situation, help you understand your bankruptcy options, and decide which bankruptcy chapter is right for you.
Also, we will help complete your bankruptcy forms, submit the necessary documentation, and represent you diligently in court. Our trusted team will craft an effective plan to protect your assets, finances, and future; repair your credit; and help you avoid potential pitfalls.
If you're located in the New Jersey areas of Middlesex, Morris, Passaic, Bergen, Essex, and Somerset counties, or anywhere else throughout the state of New Jersey, contact us at Schwartz, Hanna, Olsen, & Taus, P.C. today for a simple consultation. Our skilled attorneys can guide you through every phase of your bankruptcy proceedings and help you make informed decisions.